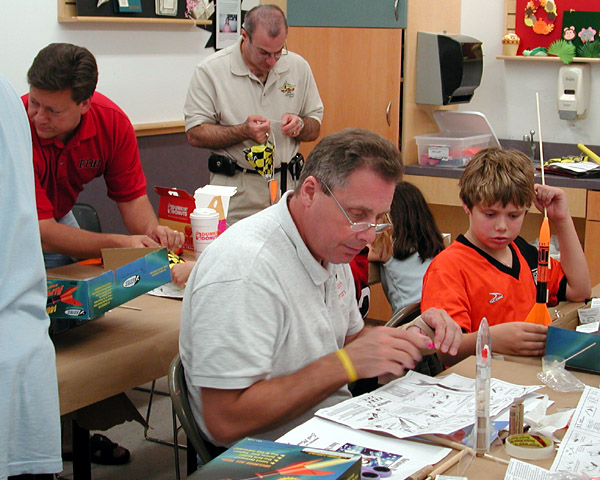 Ken, Alan, Warren and Seth In the Craft Room at Michaels Craft Store, Flemington, NJ.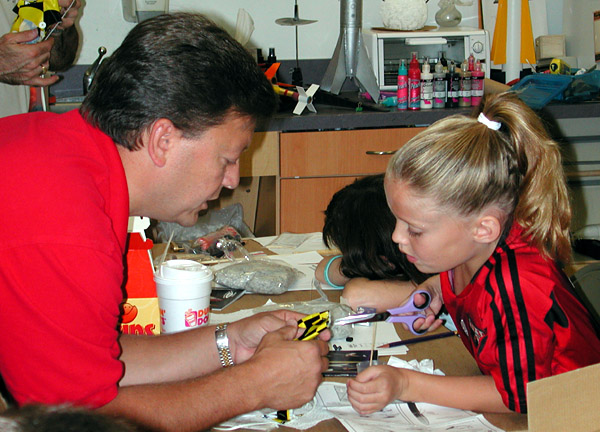 Is Ken helping Sara or is Sara helping Ken?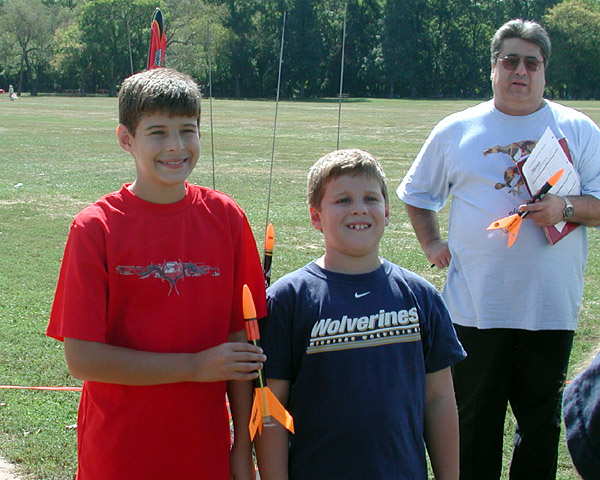 Michael, Alex and John at the lauch site, North Branch Park, Bridgewater, NJ.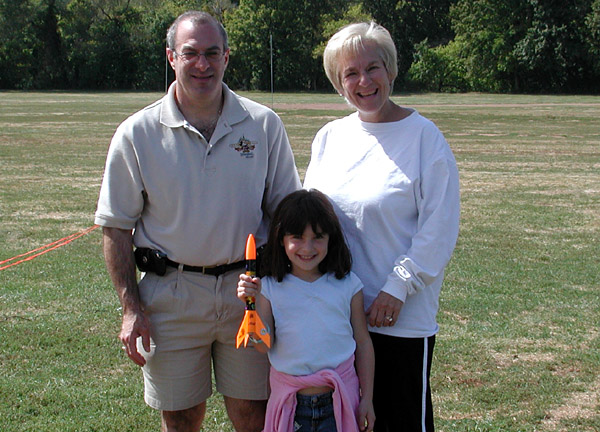 Ariel and her custom decorated Alpha III Rocket with Alan and Debbie.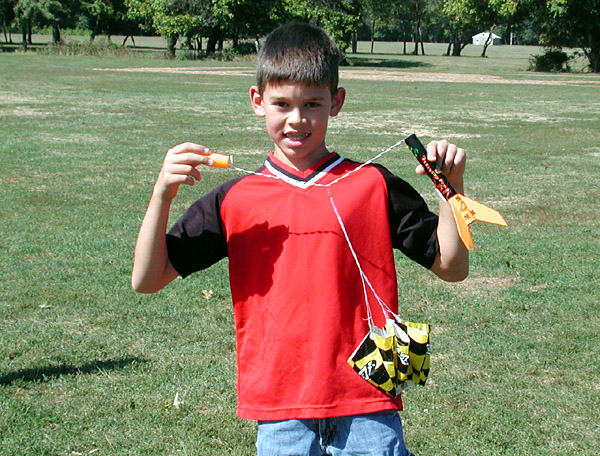 Matthew after a successful launch and recovery of his Alpha III Rocket.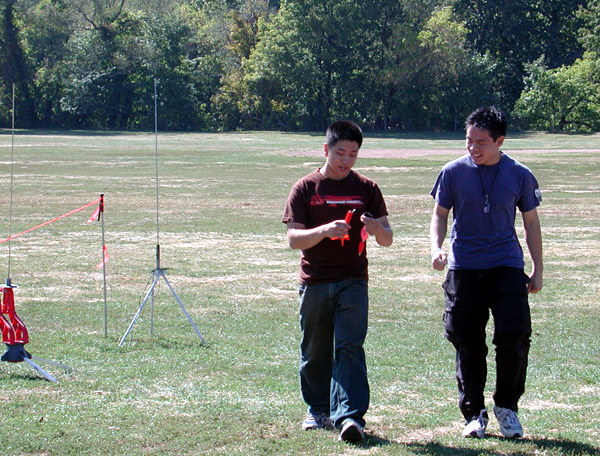 Eric examines his rocket as he and Frank walk off the launch field.
NOT PICTURED:
Special thanks to Mary Jo who was a wonderful assistant and took all these great pictures and made the best batch of Tang ever mixed up.