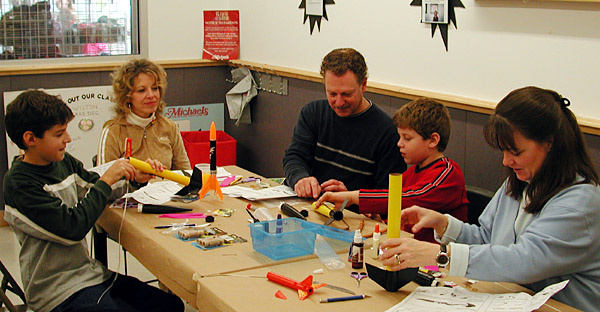 Michael, Valerie, Alan, Alex and Mary Jo In the Craft Room at Michaels Craft Store, Flemington, NJ.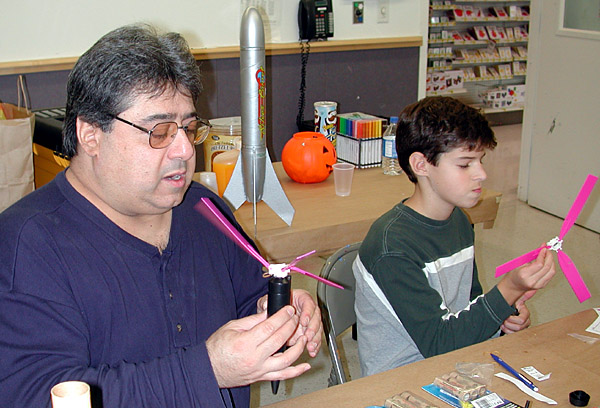 John and Michael work on the helicopter recovery system for the Cosmic Cobra Rocket.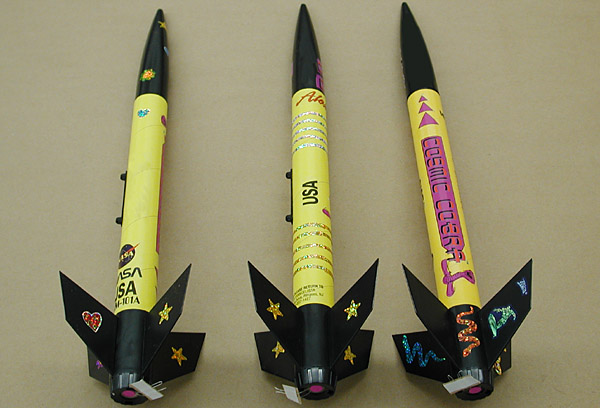 Three Cosmic Cobra Rockets built, decorated and primed for launch all in about 2 hours.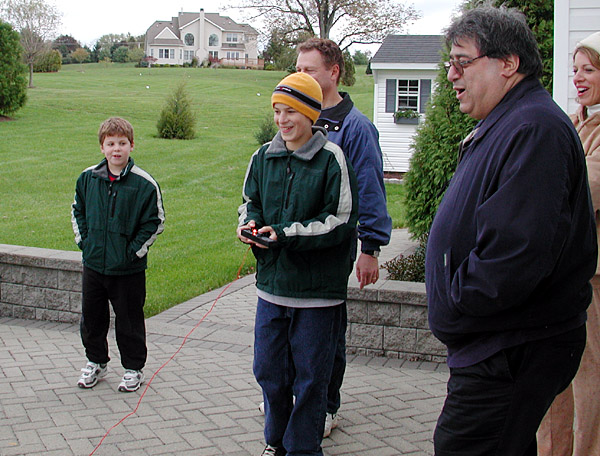 We arrived at the North Branch Park Rocket Field at 12:30pm and unfortunately the Launch Master was packing up as everyone had left early because it was a cold and windy day. We decided to meet back at home base and launch from there. Hot Chocolate was a welcome replacement for the Tang we usually serve.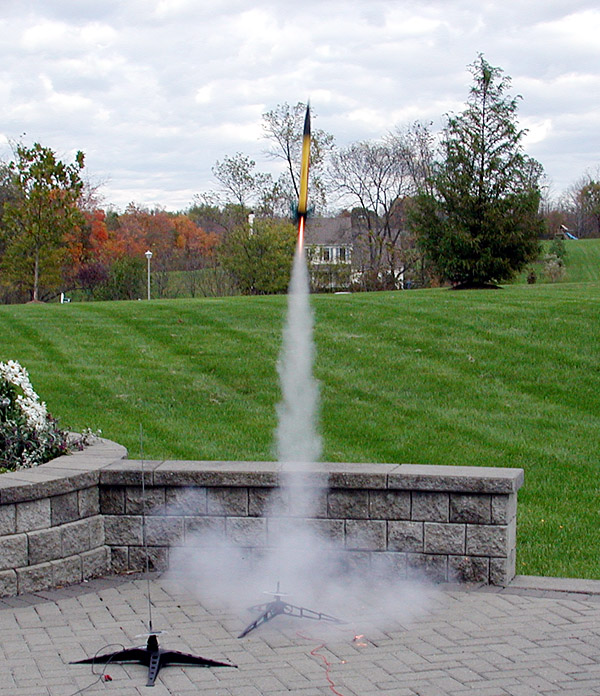 Michaels Cosmic Cobra at take-off.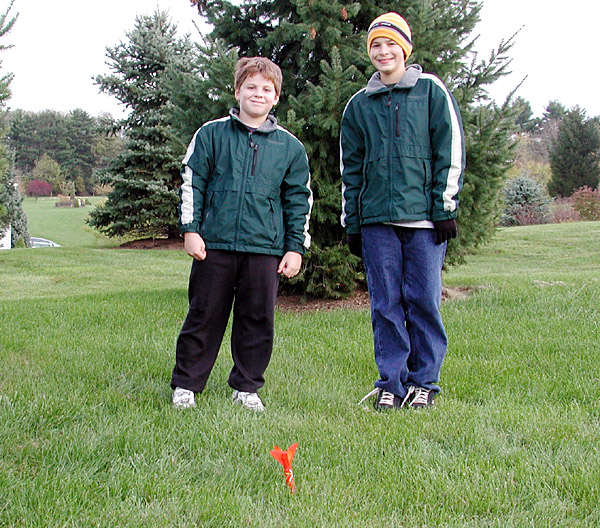 Alex and Michael check out the dart-like landing of Alex's Firestreak Rocket.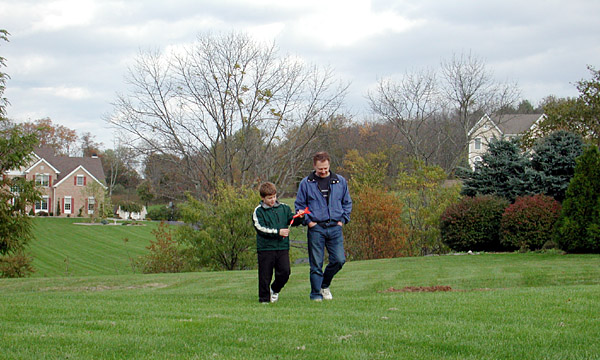 Alex and Alan after successfully recovering Alex's Firestreak Rocket.
Classes will resume in the Spring.
Check back for exact dates.