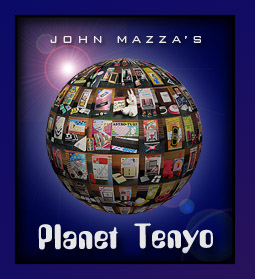 T-1 to T-10
< PREV TEN | INDEX | NEXT TEN >
T-1
Thimble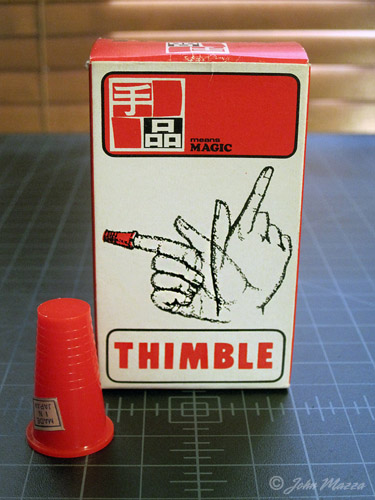 T-2
Angel's Coin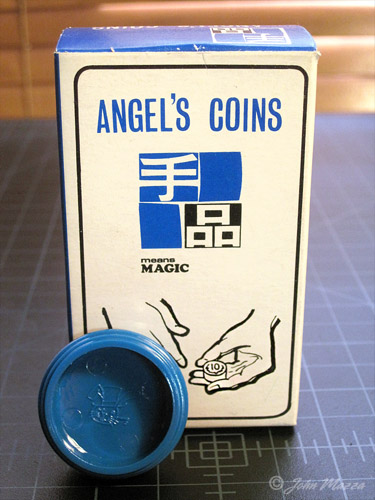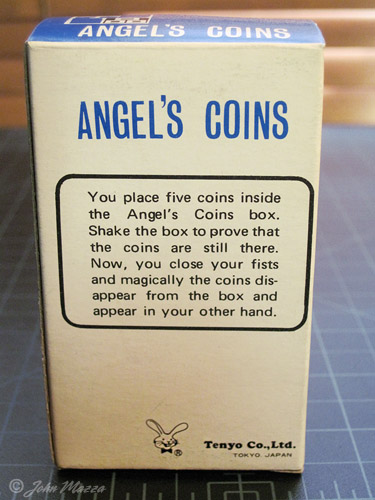 T-3
Diminishing Cards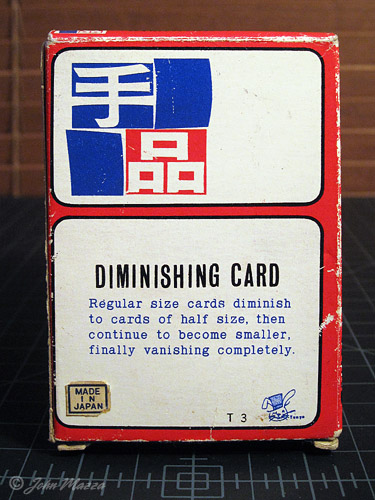 T-4
Dice Vision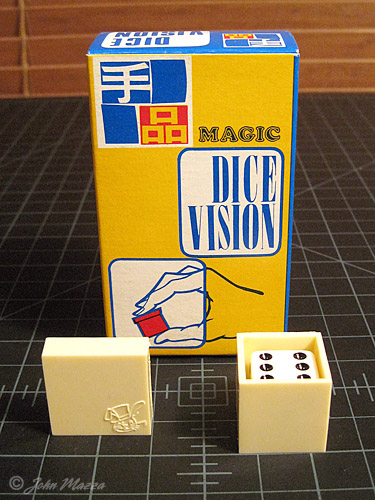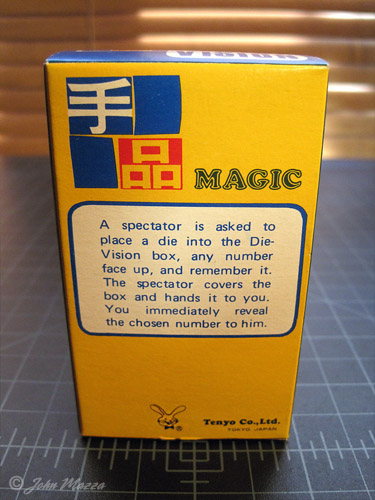 Description
See the back of the package.
Comments
This is a variation on the Color Vision trick but using a small die instead.
My Rating [i]
OK (4)
Examinable
Yes
Repeatability/Reset
Instant
Additional Items Needed
None
Prop Notes
The original release of the trick has the Embossed Smoking Rabbit Logo on the lid of the box.
Performance Notes
…
Package Notes
This trick was released in Small Box packaging. There are two versions of the Small Box, one labeled Die Vision and the other labeled Dice Vision. We can tell that Die Vision came first based on the fact that on the front of the package it has "means MAGIC." The other box has "MAGIC" which was used later. Tenyo currently sells the trick in Japanese packaging along with Funny Dog and An-Gra. The current Japanese version does not have the Smoking Rabbit embossed on the lid.
Availability [i]
1 every 2 months or so for the vintage small box.
Approximate Pricing [i]
$40 for a nice English Small Box labeled either Die Vision or Dice Vision.
Links
Top of this page
Additional Pictures [+]
T-5
Arabian Card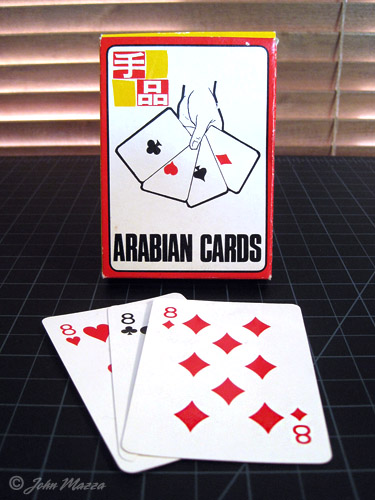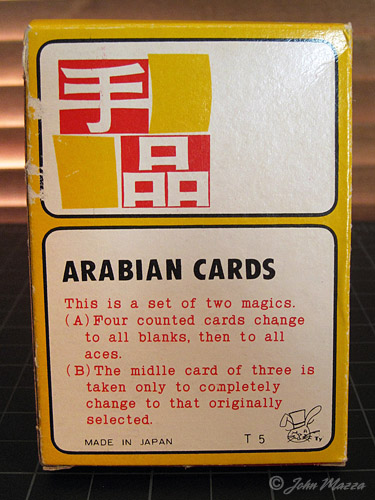 T-6
In the News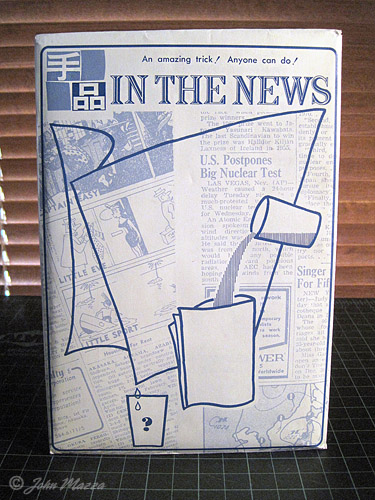 T-7
An-Gra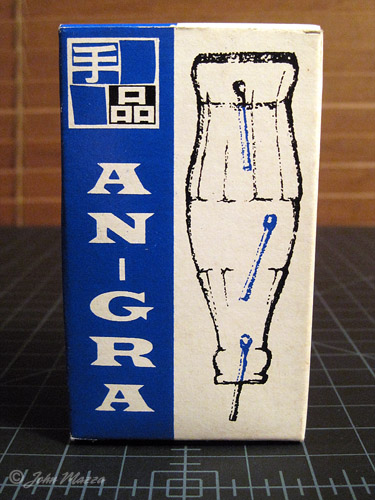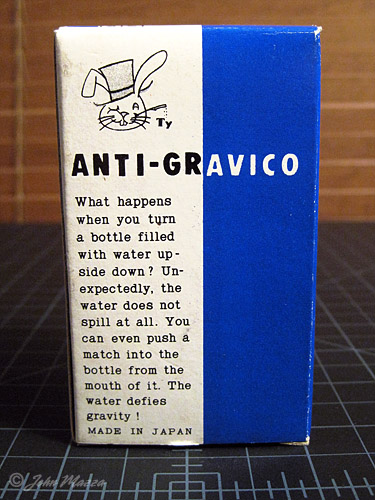 T-8
Trio Cigarette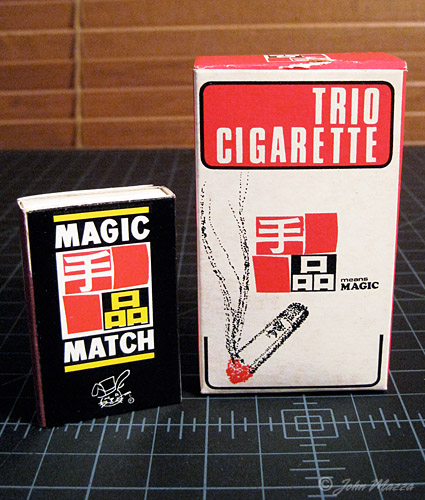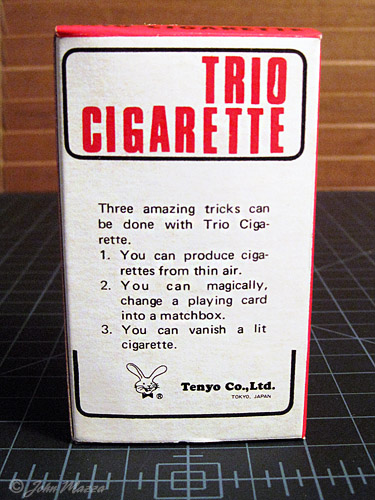 T-9
Funny Dog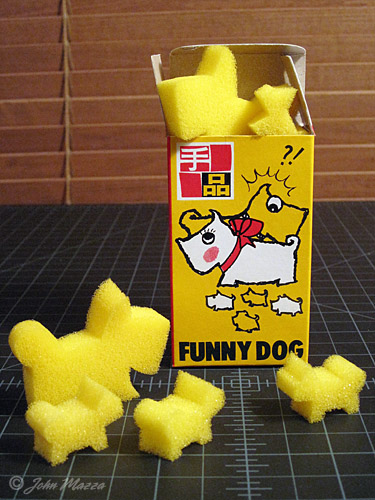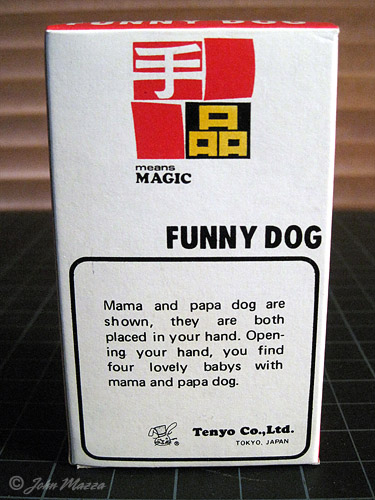 T-10
Silk from Hanky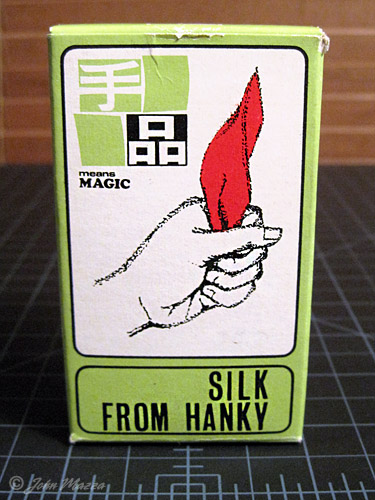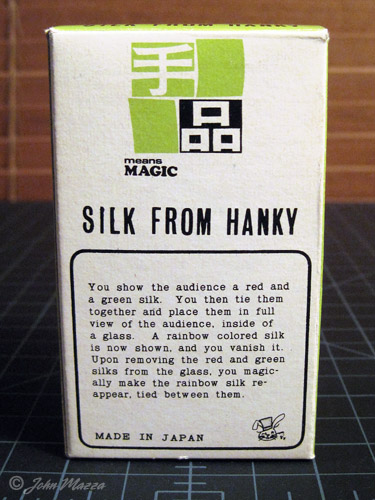 T-1 to T-10
< PREV TEN | INDEX | NEXT TEN >